SHARE Study RECEDE-CHF published in Circulation Journal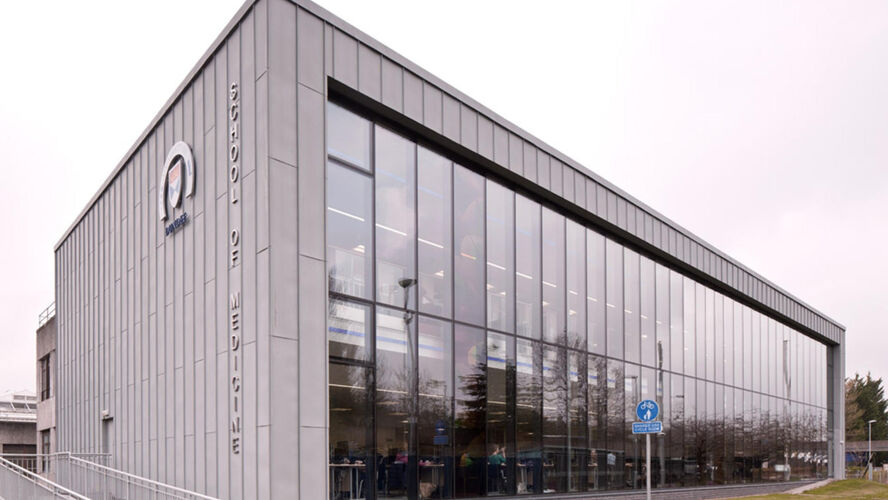 Pictured: University of Dundee's School of Medicine Campus
SHARE study RECEDE-CHF has recently been published in peer-reviewed journal Circulation. SHARE contributed to this research by successfully recruiting participants into the study.
Researchers at the University of Dundee have enhanced the understanding of how a new class of anti-diabetes drugs appears to improve the outcome for patients with heart failure.
Academics from the University's School of Medicine provided new insights into the potential cardiovascular benefits of sodium glucose linked cotransporter 2 (SGLT2) inhibitors. These drugs, originally developed for the treatment of diabetes, have recently been shown to reduce the number of hospitalisations as a result of heart failure, a condition caused by the heart not pumping efficiently.
Diabetes and heart disease frequently present together and can prove to be a potentially lethal combination. SGLT2 inhibitors act to lower blood sugar via the kidneys while also increasing urinary volume, lowering blood pressure and inducing weight loss, all of which have potentially beneficial cardiovascular effects.
Original Article Written by Grant Hill (UoD)
To read the publication in full please visit: https://www.ahajournals.org/doi/10.1161/CIRCULATIONAHA.120.048739
To help with research studies in all areas including studies like RECEDE please register with SHARE today:
www.registerforshare.org/register