'Skype check-ups' with GPs could cut demand for face-to-face appointments. Project led by SHARE Director.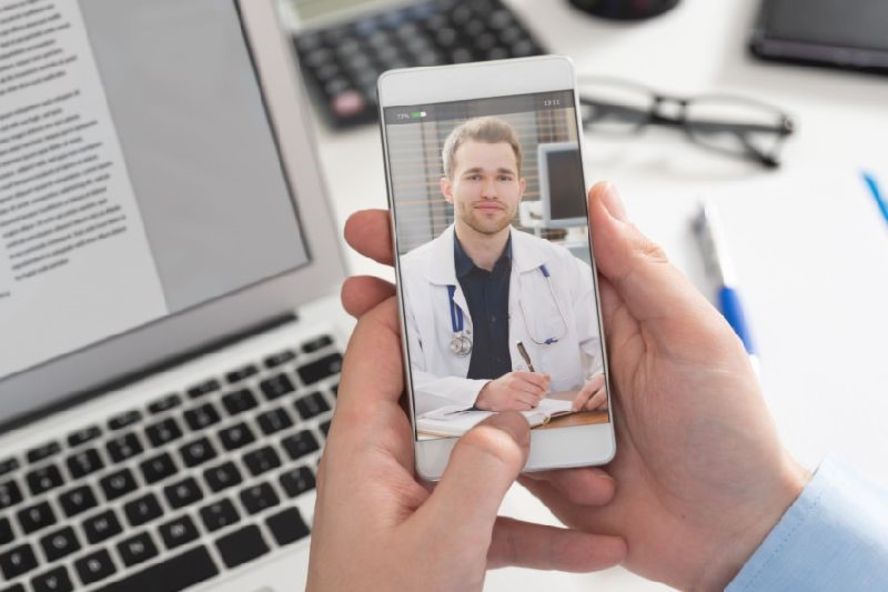 How a doctor's appointment on a smartphone might look. (Taken from the Scotsman article)
SHARE Director and Professor of Primary Care eHealth, Brian McKinstry, was one of the lead collaborators involved in a pilot project in Edinburgh which allowed patients to have a video consultation with their GP instead of going to the surgery. The research, led by Edinburgh University in collaboration with the universities of Exeter and Warwick, used a Skype-style web-based programme called Attend Anywhere for the consultations.
The project involved a total of 45 patients across 6 GP practices within Edinburgh and the findings show that this technology could be used effectively for those who suffer from long-term health issues and reduce demand for face-to-face appointments. However in circumstances where bad news was being delivered, face-to face appointments were deemed more appropriate.
Encouragingly, doctors reported advantages over traditional telephone consultations including the ability to be able to read body language and facial expressions. Different groups of people welcomed the new technology including working people and some people with mobility problems and mental health problems, all of whom find it difficult to attend face-to-face GP appointments.
Professor McKinstry added that the technology was particularly helpful where visual examination was required and in patients with anxiety or depression who found it challenging to visit the GP surgery.
Information taken from the Scotsman article – for full article please see link below:
https://www.scotsman.com/health/skype-check-ups-with-gps-could-cut-demand-for-face-to-face-appointments-1-4940239