Researcher Application Process
Information about SHARE for Researchers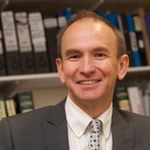 Professor Brian McKinstry, SHARE Director and Professor of Primary Care E-Health, University of Edinburgh and NHS Lothian, explains how the SHARE Register and Biobank can help you with recruitment, samples and data for your studies. Watch his video on our YouTube channel now.
Read our RESEARCHER GUIDE
Please complete the application form and email it to Louise Dow at [email protected] along with ethics approval, protocol and PIL. If you are a researcher interested in discovering more about SHARE, becoming registered and gaining access to health records for your research projects, you will find some useful information below.
SHARE Costs for Studies
SHARE is efficient and effective for researchers. If submitting a research application, please be aware that there will be a cost recovery for utilising SHARE resources. This will be discussed on receipt of a research application.
SHARE greatly enhances the efficiency and effectiveness of recruitment into health research projects in Scotland. Recruitment is a major concern for all health researchers. Most research projects experience some difficulty with recruitment, leading to delay, increased expense and, in some cases, project failure.
By gaining consent to contact people that have already expressed an interest in clinical research recruitment, retention rates can be enhanced. The direct volunteer contact allowed by SHARE registration means that the assessment feasibility and contact process is both rapid and efficient. Initial studies have suggested that recruitment rates may be as high as 60% from the SHARE register. Studies using SHARE
What is SHARE?
The Scottish Health Research Register (SHARE) is working to create a resource of up to 1,000,000 adults (25% of the Scottish adult population) who consent to the access and use of their electronic health records in order to identify them as potentially eligible for research projects. Established and approved record linkage methods developed within the Scottish Health Informatics Programme (SHIP) will allow linkage to a wide variety of health databases, governed by current NHS and academic regulations. SHARE has an extensive recruitment programme in place that communicates with the Scottish public, encouraging them to join and participate in clinical trials.
What is GoSHARE?
GoSHARE (Genetics of the Scottish Health Research Register) is a Wellcome Trust funded pilot where, in addition to the SHARE consent, the participants are asked for "pre-consent" for the future storage and research on spare blood samples that remain after routine clinical testing. The automated interception of samples from such consented individuals has been established in the NHS Blood Sciences Laboratories of NHS Tayside, and this is currently being rolled out to NHS Fife, NHS Grampian, and NHS Lothian. For information on using this resource please contact: [email protected]
SHARE and GoSHARE are now known as "SHARE and Biobank".
Using Scottish Resources
In Scotland, because of "Cradle to Grave" data linkage, it is possible to interrogate clinical and administrative systems to identify people who match study inclusion and exclusion criteria. SHARE will take advantage of the existing deterministic record-linkage capability within Scotland based on the near universal CHI number, following from the infrastructure investment in SHIP since 2008.
SHARE Resources
SHARE is one of the many secure databases that can be accessed within an NHS Safe Haven environment, utilising standard operating procedures (SOPs) already developed within SHIP. That programme's governance mechanisms, along with governance committees, will be used for the regulation and delivery of SHARE. These will be established to ensure adherence to the SOPs and to consider requests that may arise out with those SOPs. Regularly updated characteristics of patients who have volunteered to join SHARE will be presented in aggregate form on the SHARE website to enable research teams to see the range of potential recruits to studies they may be considering. The SHARE resource comprises:
administrative support to elicit and manage contact with potential volunteers – allowing us to contact potential volunteers for specific studies
a secure register database within the NHS network-this ensures the security of SHARE data
a secure public-facing registration process-this actively builds the database
Community Health Index (CHI) database on NHS network (local copy) – this allows SHARE NHS researchers to link to other patient and disease-specific data
managed services for hosting databases, services and applications
The Basic Process
When a research team has a project approved by SHARE, we will carry out a feasibility forecast to determine if an appropriate number and distribution of recruits are available. If this looks satisfactory SHARE volunteers will be contacted directly by the SHARE office to advise of a research opportunity. This contact uses brief materials developed and approved by the research team. Researchers can use the SHARE approach in combination with more traditional direct from clinician contact. There will be some cost associated with the use of SHARE; this is purely on a cost recovery basis. This will be discussed at the point of application. SHARE is based on the patient data of people residing in Scotland, but our resources are available to researchers based in the rest of the UK or as part of an international project.
A Request to use the Register
Any research team wishing to use SHARE as their mechanism of recruitment to a clinical trial (or as one of their mechanisms of recruitment) is required to download and complete the appropriate application form (from the forms at the top of this page) and email it to Louise Dow at [email protected]
The request may be for feasibility, resulting in a simple statement of numbers available (e.g. volunteers with a particular condition, or with a particular history, or on a particular prescription, or in a particular age group, or residing within a particular location or region). In the latter case no interrogation of health records is required since the volunteers' postcode form part of the SHARE database; and there will be many instances where the nature of the research question posed also requires no additional knowledge about a volunteer's health status.
In cases where a researcher requires the eventual possibility to contact a potential participant, then it is anticipated that a minimum requirement for access will be that the intended study has obtained ethical approval for SHARE to be used as a conduit of approach.
Only on receipt of an affirmative response will the potential recruit's contact details be provided to the researcher, whose procedures for approach, screening, information provision, consent, recruitment and management thereafter will all accord to principles developed within the research team and are approved; these are not the responsibility of the SHARE team.
However, as part of the methodology for measuring the effectiveness of SHARE as successful mechanism of recruitment, part of the agreement reached between SHARE and the research team will be to receive statistics on approach, recruitment and retention, following that first affirmative response.
Implementation of a Request to use the Register
When a request from a research team is approved, then the search criteria are posed, by SHARE to the gatekeepers for the appropriate database. The required approvals are sought and gained on a per search basis.
The result of the search will be a list of CHIs which can be matched to names and addresses. SHARE contacts the volunteer advising them of a forthcoming study, for which they appear to have the required attributes for inclusion. This communication includes a brief description about the study, provided by the research team, and a request for permission to allow a first approach to the volunteer by the research team.
Only on a positive response from the volunteer are their contact details passed to the researcher. These searches have received research ethics committee approval for this search mechanism. The ongoing processes of recruitment and consent to the study and participation are managed by the research team.
Use the public to help design your research project
Public and patient involvement (PPI) is a way of making sure that the people who are most affected by your research have an opportunity to share their views of the research design, procedures and materials with the research team. The difficulty for researchers is finding members of the public and patients to help them.
SHARE can help. The SHARE register currently nearly 300,000 people who want to help with research. All you need to do to start the process is complete a simple SHARE form (found at the top of this page) and give some details of the type of person you need for your PPI. Remember, specific ethical approval does not need to be sought when involving the public in research design and management activities so you can use SHARE for PPI linked to the design of your research without the need for ethical approval. Link to INVOLVE for more details.
The cost of using SHARE for PPI will vary depending on your selection criteria (the more there are, the more it will cost).
Using SHARE for PPI is a collaboration with Trial Forge, an initiative that aims to improve the efficiency of trials.
Governance
Proper approval and governance are a fundamental principle in the way that SHARE operates. SHARE has a structure of Committees of appropriately qualified personnel in relevant roles to oversee its governance. The number of the Committees and membership is relevant to its current size and careful consideration has been given to lay membership. SHARE has two principle Governance Committees:
1. SHARE Management Board
2. SHARE Studies Access Committee (+/- the Biobank Sub-Committee)
The SHARE Management and Access Committees shall have no preferential access to potential participants through the register or samples.
The SHARE Management Board acts as a steering committee and provides oversight of the overall project activities of SHARE and Biobank. There are representatives from all 4 nodal areas and a representative from the small boards on this committee. The SHARE Management Board meets to regularly discuss both general and specific aspects of the running of the SHARE and Biobank project as well as any future potential developments and their possible implementation.
The SHARE Studies Access Committee is responsible for reviewing applications received from researchers to use SHARE for recruitment of participant projects. The Access Committee incorporates a wide range of clinical and academic expertise scoping numerous areas of health research with its membership. The Committee's activity is coordinated primarily by email correspondence. Teleconferences are organised to discuss more complex projects if contentions arise.
The SHARE Studies Access Committee along with the Biobank Sub-Committee are responsible for reviewing applications received from researchers to use SHARE for requests for samples and/or data based on scientific, technical and ethical grounds. SHARE Biobank provides delegated ethical approval of pre-consented samples and/or data held within the SHARE biobank to researchers who satisfy the SHARE Access Committee that their application is both ethically and scientifically appropriate.
The SHARE Studies Access Committee requires a majority of 70% for approval of an application.
Registration and Informed Consent
The SHARE mechanism for submitting registrations allows for a secure onward despatch to an NHS Safe Haven (from Dundee). The joining requires a minimum amount of information for unambiguous identification of the registrant: name, date of birth and postcode, with the opportunity to provide contact details and preferred number of approaches to be made annually by SHARE advising the volunteer of possible research opportunities.
Before a registration form can be submitted, the volunteer must explicitly acknowledge their understanding of the terms and conditions (highlighted below).
If you decide to join SHARE you are agreeing to allow us to use the coded data in your various NHS computer records to check whether you might be suitable for research projects about health. If you are suitable, we will contact you to let you know about relevant studies. Once you hear more about any study you will have the opportunity to decide whether to take part.
If you decide to allow the use of your blood, any future blood taken by your GP or in hospital for clinical reasons will be stored under the auspices of the appropriate Tissue Bank. Research teams will then be able to apply to study this blood and your coded NHS Data without having any access to your identity.
You will be free to withdraw from the SHARE register and /or the tissue bank at any time and your sample will be destroyed and data removed from the register upon request.