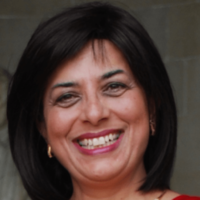 Shobna Vasishta
National SHARE Programme Manager
Shobna gained a BSc in Pharmacology from Surrey University, and has worked with various Pharmaceutical companies, such as MSD, GSK, SKB, Sanofi and Novo Nordisk, for 25 years. The last 12 years have been spent project managing clinical trials within the University of Dundee, and currently Shobna is the National Programme Manager for SHARE. Her spare time is spent in raising funds for various charities, including Maggie's Dundee and especially the TICR Appeal for which she raised over £8 million (www.ticrappeal.com).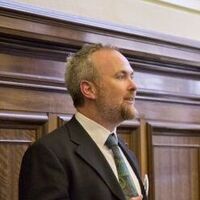 Professor Colin Palmer
SHARE director
Professor Palmer earned a BSc in Genetics from Glasgow University in 1985 and a PhD in Molecular Toxicology from the University of London in 1991. He has recently been elected as a Fellow of the Royal Society of Edinburgh (FRSE). He worked at the Scripps Research Institute in La Jolla, California from 1991 to 1995, and joined the laboratory of Professor Roland Wolf at the Biomedical Research Centre in Ninewells Hospital in 1995. In 1998, Professor Palmer established his own laboratory at the Biomedical Research Centre, as a Principal Investigator and lecturer. Professor Palmer was appointed to the Personal Chair of Pharmacogenomics in 2008.
His lab specializes in population genetic research and has research projects studying the genetic basis for susceptibility to common diseases such as type 2 diabetes, heart disease, asthma and cancer. Professor Palmer has published over 200 papers in top journals and these have been cited by over 15,000 other studies worldwide. Professor Palmer is Director of the Tayside Bioresource which has recruited over 10% of the Tayside population (60,000 individuals) to genetic studies (http://medicine.dundee.ac.uk/tayside-bioresource).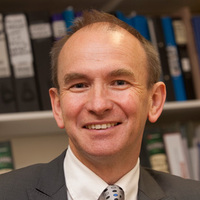 Professor Brian McKinstry
SHARE Director
Professor of Primary Care E-Health, University of Edinburgh and NHS Lothian
Brian McKinstry is a general practitioner and Emeritus Professor of Primary Care eHealth at the University of Edinburgh. Until recently he led the Telescot programme of research into telehealth (www.telescot.org).
Professor McKinstry's research interests are mainly around Health Service Research particularly in remote information exchange between clinicians and patients. His recent research has centred on eHealth and telehealthcare. The Telescot programme has carried out multiple randomised controlled trials and descriptive/qualitative studies in this area. These studies include telemonitoring of chronic obstructive airways disease, heart failure, high blood pressure and diabetes along with studies of satellite location for wandering people with dementia, the use of gamification to encourage children and adolescents to adopt healthier lifestyles, developing artificially intelligent avatar based systems for monitoring depression, robotic dispensing, remote measurement of cough and respiratory rate, the use of machine learning on patient accrued data to develop improved telemonitoring algorithms and more recently the use of video-consulting in general practice. He currently leads Scale-Up BP; a large-scale implementation project to deliver telehealthcare to thousands of people in Scotland and is exploring the use of routinely acquired data to evaluate the implementation at scale. He has been working with colleagues in the Scottish Government to develop a telemonitoring system for people recently diagnosed with COVID-19.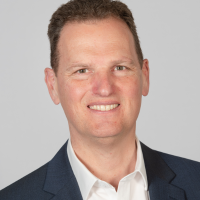 Professor Iain B McInnes PhD, FRCP, FRSE, FMedSci, CBE
SHARE Director
Vice-Principal and Head of College of Medical, Veterinary and Life Sciences, University of Glasgow, Muirhead Professor of Medicine. Professor of Rheumatology in the University.
Professor Iain McInnes CBE is one of the leading figures in global research into rheumatoid and psoriatic arthritis. His work has been hugely influential in driving new approaches and treatments for inflammatory diseases.
Over two decades, he has led numerous clinical trials and pathogenesis investigation programmes in inflammatory arthritis at an international level.
He is the recipient of several prestigious prizes in recognition of his work, including the Sir James Black Medal of the Royal Society of Edinburgh in 2017 for "outstanding contribution to the field of immunology", the Heberden Medal of the British Society for Rheumatology in 2018, and the Carol-Nachman Prize for Rheumatology in Germany (the highest international award in rheumatology) in 2019.
He was awarded a CBE for services to medicine by Her Majesty the Queen in 2019.
Professor McInnes is the Chair of the Government's Independent Advisory Group for COVID19 anti-viral strategies, which has assisted in the UofG being awarded CSO funding of more than £1million to undertake nine crucial COVID-19 research projects aimed at increasing the understanding of the coronavirus pandemic.
He is Vice Principal and Head of the College of Medical, Veterinary and Life Sciences, Muirhead Chair of Medicine and Versus Arthritis Professor of Rheumatology at the University of Glasgow. He is also Director of the Versus Arthritis Centre of Excellence for Inflammatory Arthritis, led from Glasgow and including Universities of Oxford, Newcastle, and Birmingham.
Under these auspices he led the creation of the first pan-European Rheumatology Research Centre launched in 2021.
Dr John Haughney
West Node SHARE Primary Care Co-ordinator
Dr John Haughney is Associate Clinical Director of the NHS Clinical Research Facilities in Glasgow, a sessional general practitioner and hospital practitioner, a past-president of the International Primary Care Respiratory Group and a former Chair of the GPIAG (PCRS (UK)). He holds academic positions at both the University of Glasgow and the University of Aberdeen.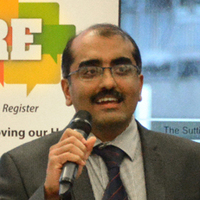 Dr Sam Philip
North Node SHARE Co-ordinator
Dr Sam Philip is currently working as a Consultant Physician in the department of Diabetes and Endocrinology and as an honorary senior lecturer in biomedical physics at the University of Aberdeen. His research interests include health informatics, clinical trials, epidemiology and diabetic retinopathy. He is leading the development of tele-consultation service for people with diabetes in Orkney and Shetland. He has a strong interest in the development of information based technologies to support self-care in people with diabetes.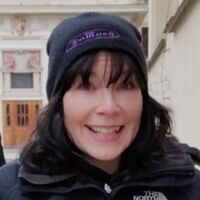 Sarah Ritchie
SHARE Deputy Programme Manager
Sarah has a business and administration background having worked with local authorities, NHS Tayside, National NHS Clinical and Service Networks, 3rd sector organisations, higher education and the private sector. Sarah joined the team in early 2021 and is responsible for assisting the Programme Manager with the day-to-day running of SHARE.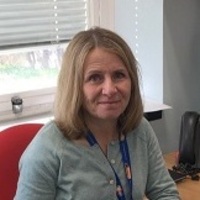 Dr Louise Dow
SHARE Studies Coordinator
Louise graduated with a PhD in microbiology from the University of Dundee, and has pursued a career in sales and training with the biomedical products sector. She joined SHARE in 2014 and is responsible for coordinating the SHARE study applications and recruitment to studies.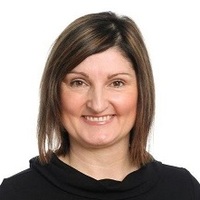 Nicola Liddell
SHARE Administrator
Nicola studied an HND in Business Studies with Languages at Napier University and has worked extensively in an administrative role over the last 20 + years. Her spare time is spent with her family and 2 teenage children. Nicola is responsible for the HR and administration function within the SHARE team.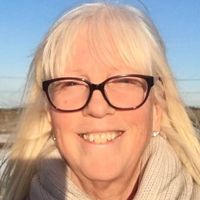 Nicola Wilson
SHARE Assistant Administrator
Nicola joined SHARE in 2019 initially to recruit people in Scotland for health research but has since assumed an administrative role within the team which still includes recruitment. Nicola has spent her career in healthcare working as a registered nurse, in a variety of roles, for over 35 years.
In her spare time, Nicola tries to keep fit and enjoys spending time with friends and family and walking her dog.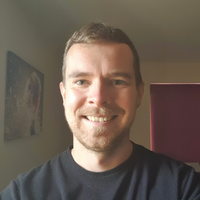 Adam Learmonth
SHARE Assistant Administrator
Adam obtained a BSc from Abertay University in 2013, and an MLitt from Dundee University two years later. He has worked in a broad range of administration and customer service roles for over a decade. In his spare time he volunteers with the Trussell Trust Foodbank and the Dundee Museum of Transport, and is also pursuing a distance-learning diploma in Scots Gaelic.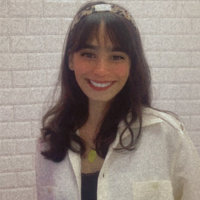 Pragya Rathore
SHARE Marketing and Communications Assistant
Pragya joined SHARE earlier this year after earning an MSc in Digital and Social Media Marketing from the University of Dundee. She has prior experience holding positions in social media and digital marketing. In her spare time, Pragya likes to create resin art and go on nature walks. She is responsible of managing SHARE's digital marketing and communications activities.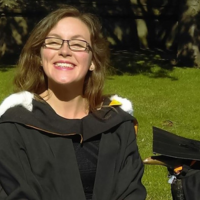 Catherine Arkwright
SHARE Studies Assistant
Catherine graduated with a PhD in Neuroscience from the University of Dundee and joined the SHARE team soon after, at the beginning of 2023. She has been in Dundee long enough to consider herself an honorary Scot and is keen to contribute to healthcare research. She works with Louise to co-ordinate SHARE study applications and recruitment into studies.