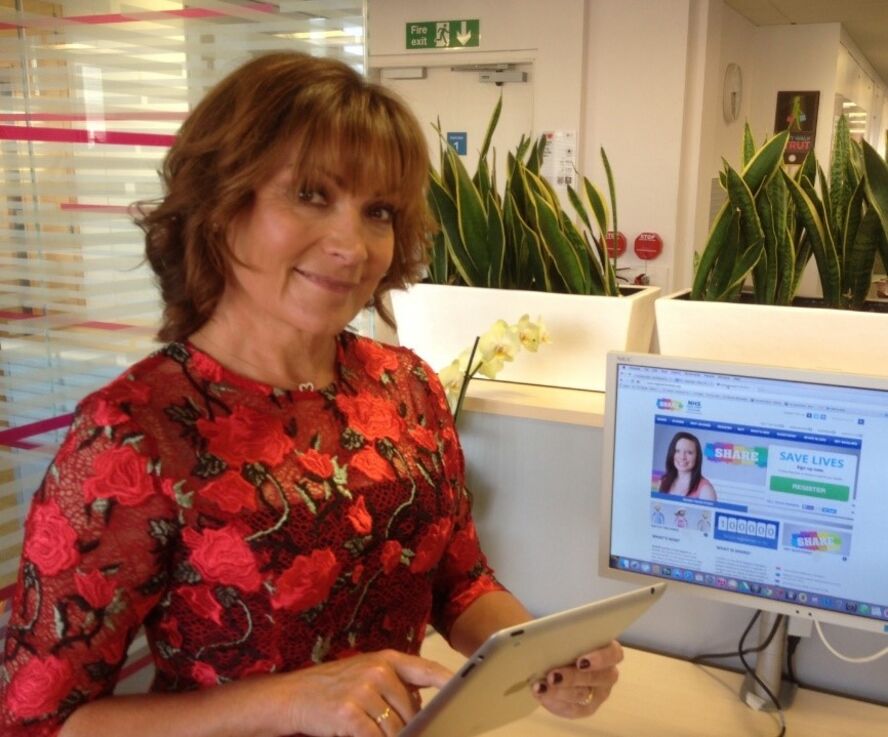 Back in March 2018, television presenter and former Rector of the University of Dundee, Lorraine Kelly signed up to become the 100,000th volunteer to join SHARE!
At the time Lorraine Kelly said, "I am delighted to be part of this pioneering health initiative. It is important that everyone gets an opportunity to help medical research. Scottish health researchers have always provided ground breaking new treatments that have transformed global health. This is our chance to help develop the next generation of treatments for a healthier Scotland."
SHARE, is the largest register of volunteers in the UK and the use of `spare' blood in this way is a world first.
People on the register have agreed to be informed about health research projects that they may be interested in taking part in. There is no obligation to take part in any specific study and it is up to the individual to choose whether or not to take part in any of these studies. You can sign up here.
SHARE is a partnership between the NHS in Scotland, the Scottish Government and Universities in Scotland.