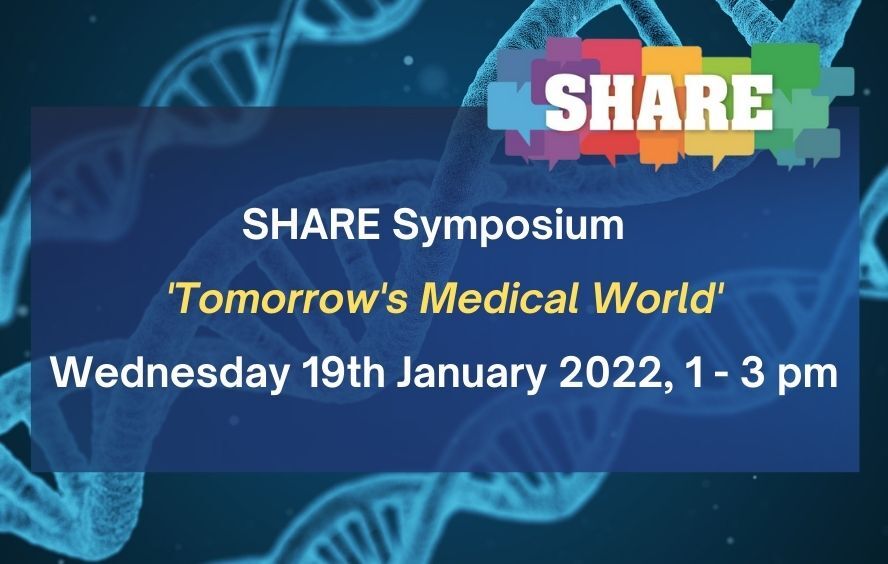 Researchers are invited to the inaugural NHS SHARE Symposium on Wednesday 19th January 2022, 1pm to 3pm. SHARE is a valuable resource for researchers.
The theme of this event is 'Tomorrow's Medical World'. We are pleased to announce five guest speakers in the field of research are willing to share their experiences; please see the Programme for details.
Please register your interest for the online symposium HERE
We look forward to seeing you on Wednesday 19th January 2022.