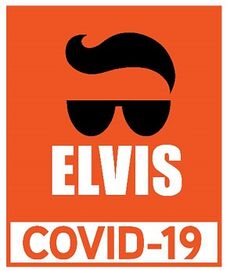 COVID-19 has become a global pandemic. It usually causes a fever, cough and other symptoms and can be severe in some people. Though it causes mild to moderate illness in most people, it can cause serious illness and death, particularly in the elderly, those with chronic illness or a weakened immune system.
Although there are treatment options available for individuals who are hospitalised with severe disease, there are currently no effective treatments for those managing COVID-19 at home and self-isolating.
The University of Edinburgh are running a study called ELVIS COVID-19 to find out if nasal washout and gargling with salt water helps individuals with COVID-19 get better faster by helping to ease the symptoms of the virus.
If you have developed symptoms of COVID-19 including a continuous cough or high temperature or loss of sense of smell or taste within the past 48 hours, the study team would appreciate your help with this study. They will gather information regarding your symptoms throughout your illness and use this to see if nasal washout and gargling with salt water helps.
For more information about this study please email [email protected].
To check your eligibility for this study please complete the short questionnaire below. If you wish to take part, please ensure that you register with SHARE on completion (even if you have done so already) to ensure that we can contact you.
REC reference: 20/ES/0056