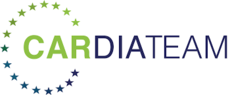 Researchers from Dundee University and NHS Tayside are inviting people to take part in a study which is looking at the relationship between Type 2 (T2) diabetes and Cardiomyopathy (a disease which affects the heart's ability to pump blood around the body leading to heart failure). They want to find out how T2 diabetes may contribute to the development of cardiomyopathy. They will look at the health of T2 diabetic patients and non-diabetic control patients.
Participation will last 3 years. There will be 4 visits to Ninewells Hospital Clinical Research Centre. You will have a follow-up call with the study team to check on your health at 12 months and 24 months, and a further visit after 3 years. At this 3-year visit, you will have an echocardiogram (ultrasound of the heart).
Travel expenses will be reimbursed. It is hoped that the results of this study will contribute to a better understanding of diabetic cardiomyopathy and this may lead to the development of new treatments for patients suffering from this condition.
For more information about this study please email [email protected]
REC reference: 20/EM/0228