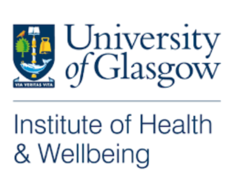 The term "treatment burden" is defined as the workload of managing health and the impact that this work has on wellbeing. Recent research has given us knowledge about how stroke survivors experience treatment burden. Now we want to develop a way of measuring treatment burden so that we can identify those who are heavily burdened and to allow as to test out different ways of providing healthcare and measure the impact on treatment burden.
We are currently recruiting for the TRUSTED study that aims to test a new self-reported questionnaire that measures treatment burden after stroke (PETS-stroke). We plan to test PETS-stroke in a large group of stroke survivors within one year of their stroke by giving out survey packs that are completed at home and sent back to the research team.
If you live in Glasgow, Lanarkshire, Forth Valley, Grampian, Tayside Or Fife, and are interested in taking part, please answers the questions below.
If this study is not currently available in your health board area, please sign up to SHARE so we can contact you should the situation change in the future.
If this study is not suitable for you, please register for SHARE so that we can let you know about other studies which may be relevant to you.